Read / lees in :
Nederlands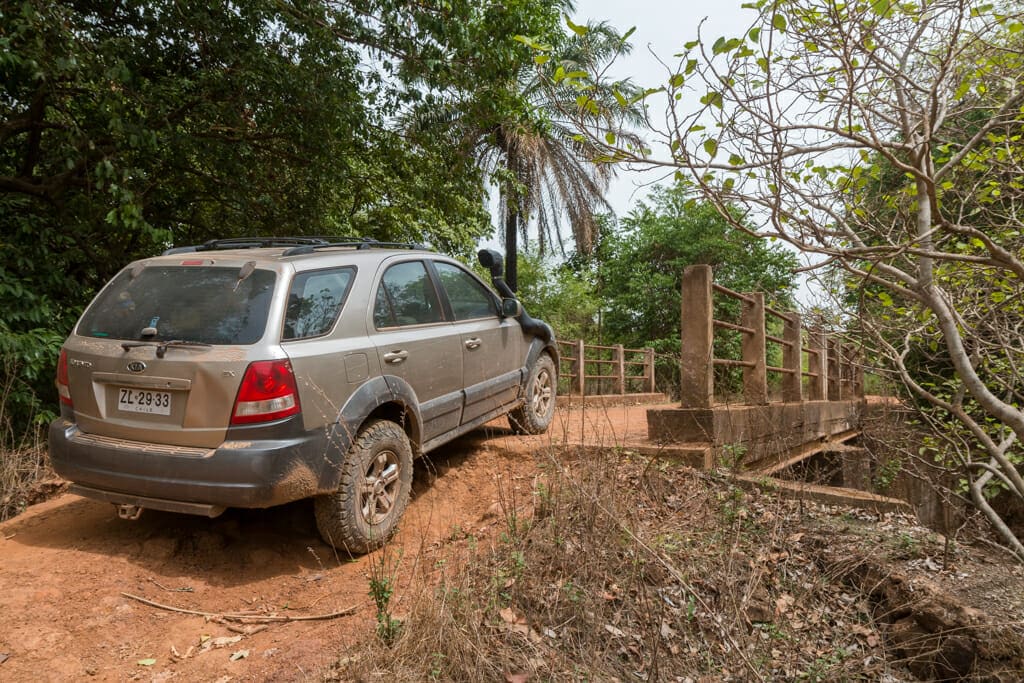 After having had a great time in Senegal, my travels continued south. It was my intention to cross the border from the southeast of Senegal, going from Kédougou to Labé in Guinee-Conakry. A 205 kilometer drive over the N8. The letter 'N' stands for '(route) National', so that should be a fairly big road I imagined. But right after getting stamped out the immigration officer pointed me to a rocky goat trail, of which I couldn't believe it was the connecting road between two countries. It was about three meters wide, almost vertical and the pavement consisted of rocks the size of beer cases. After a couple of hundred meters I wanted to turn around, it was simply undoable. But alas, it wasn't wide enough there to turn the car around.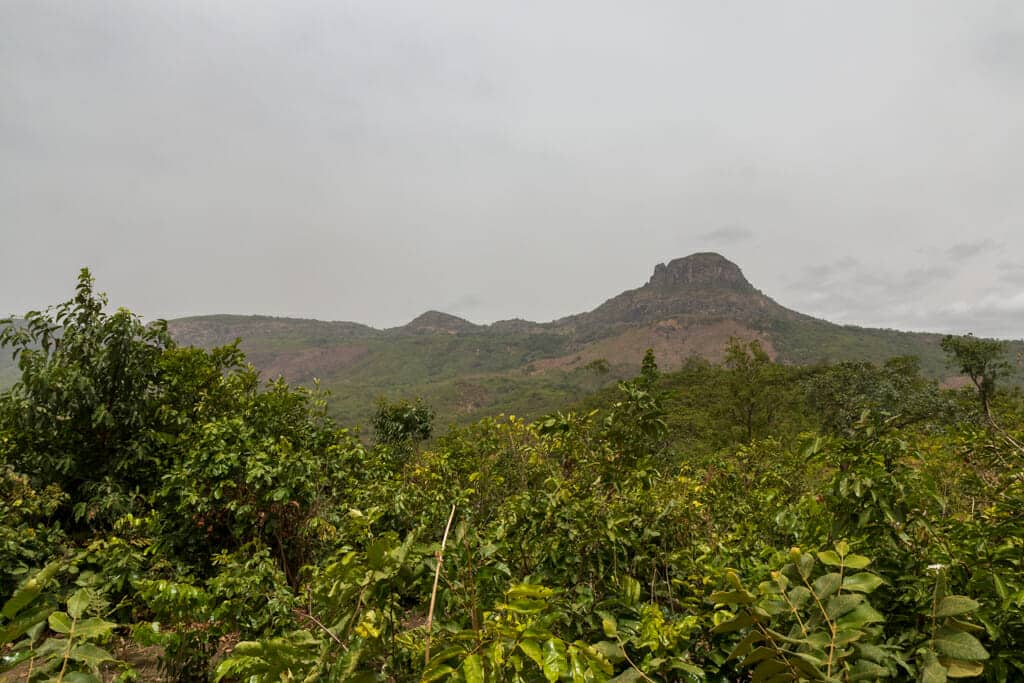 Against better judgement
Once on top it seemed that the worst part was behind me. The terrain was flattish, sand instead of rocks and from the other direction came three farmers on motorcycles carrying two huge bags of potatoes each. Well, I might as wel go on then. A few kilometers down the road the Guinee-Conakry border post appeared. Somebody called the immigration officer who showed up little after, in a soccer outfit with flip flops, on his motorbike. In a thatched shack he did all the paperwork after which I wanted to continue. But he stopped me. The N8 was, according to him, not navigable with my car. Instead he offered to drive in front of me to where another, easier road started. It's usually best to take the advice locals give you, so off we went. If the N8 is indeed more difficult than the road he put me on, than I think you can only pass it in an airplane.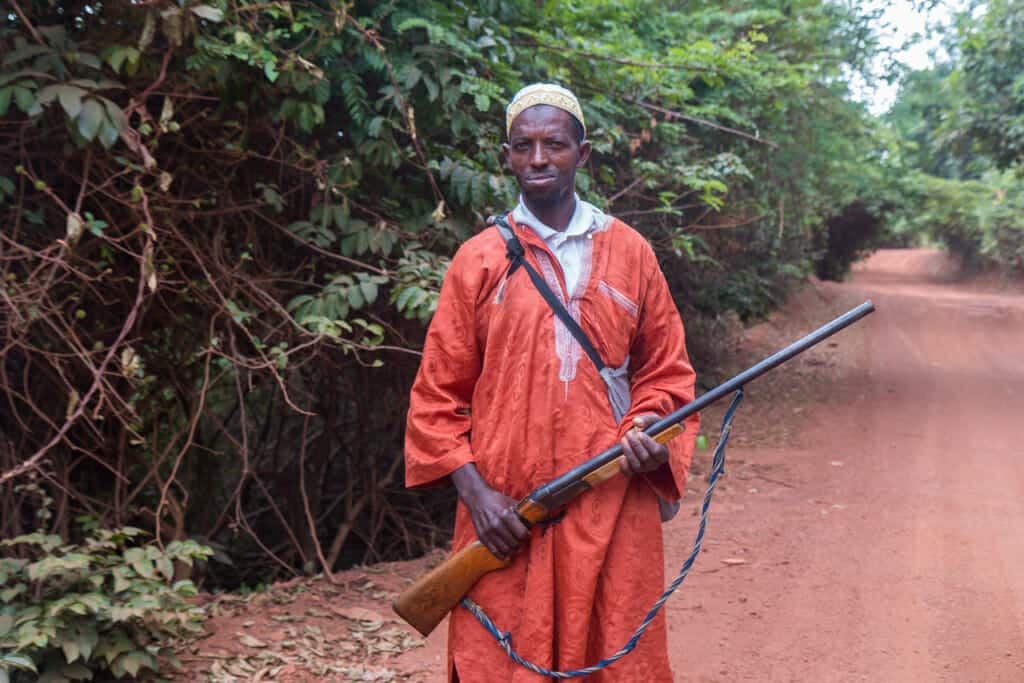 Shotgun
While Senegal is a flat country, the terrain here was rather mountainous. The 'road' therefore meandered up and down through the landscape. And the only difference between the road and the rest of the surroundings was the fact that there grew no trees on the road. The part between the two border posts was as easy as pie compared to where I drove now. I also didn't encounter any other traffic, and when I passed through a little hamlet all the kids ran away as if their life depended on it. With fear filled faces! They had, most likely, never seen a white guy car in their life. I was probably lost too, but somewhere in the middle of a forest a man with a shotgun wandered around. He'd probably knew his way around, so I made him shotgun. We progressed maybe five kilometers per hour for a long while, but eventually the shotgun got me on a 'normal' road. We thanked each other and said goodbye, after which it took me just a couple of hours more to finally reach Labé. Surely you think to yourself: 'Edwin is once again describing everything a lot sunnier than it was'. Because that's exactly what some other idiots adventurers, who were three days behind me, in a Landrover Defender, and whom I warned not to drive from Kédougou to Labé, thought.