Read / lees in :
Nederlands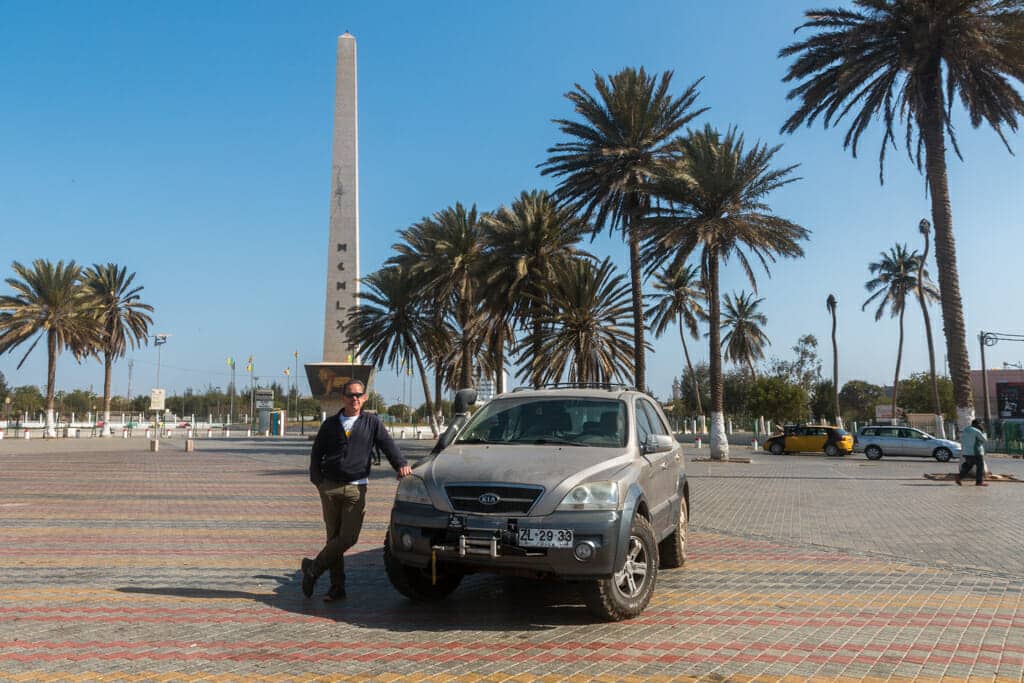 While I traveled the last kilometers to the border with Senegal I tried to maintain my speed as much as possible. Because, as I said, pulling up was hardly possible anymore. The automatic transmission was malfunctioning and the gentlemen at the last checkpoint told me that they could help me at the border. But the opposite was true. First of all, there wasn't any mechanic, botcher or gearbox-oil-outlet to be found at the border post. On top of that I had to stop, pay and pull up again (which became harder and harder to do) at the Mauritanian side to get my car export permit, an insurance (for Senegal) and a community tax successively. Getting my passport stamped was a free stop'n'go although I was asked for a 'cadeau' as usual. After that one more stop for the toll bridge an at last two more stops for the Senegalese immigration and customs, to get my passport stamped and temporarily import my car.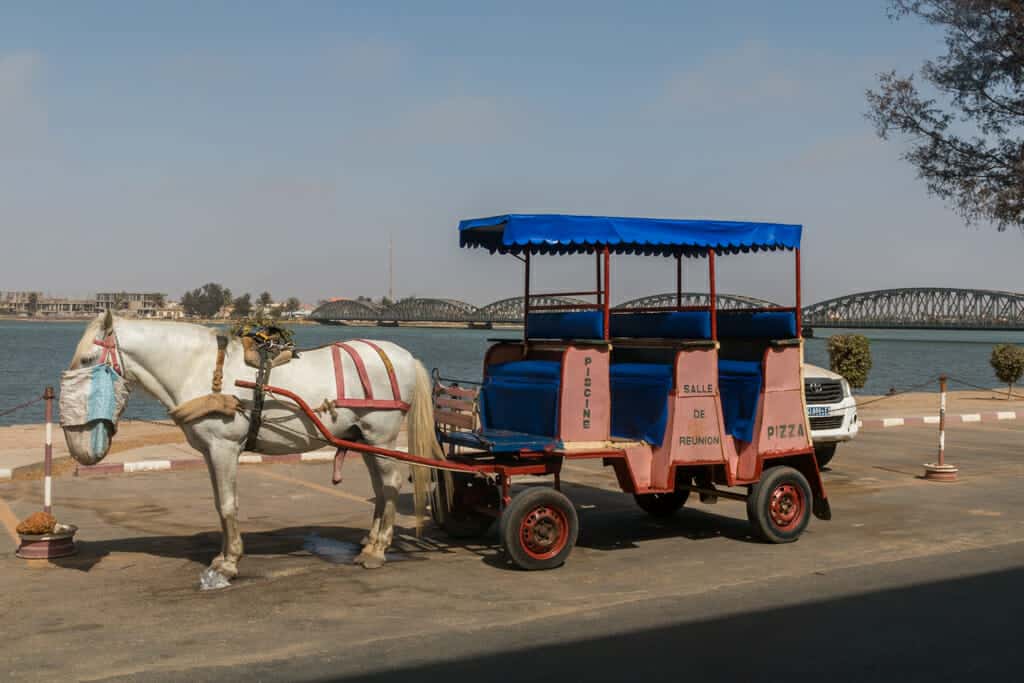 Race against the clock
Especially that last part was a problem, and not because it cost me money. The problem was that they were not allowed to fill out my Carnet de Passage at the border. Only the scientists in Dakar, some 300 kilometers down the road, could do that. To complicate things for me, the temporary document for which I had paid only gave me two days to get that done. So, in fact, I had to make a pit stop in Saint Louis, to get my transmission fixed/replaced, that would even make Max Verstappens team proud. Just so I would have enough time to drive to Dakar and get the paperwork done. On my way to Saint Louis I then found out that the roads in Senegal have a speed bump the size of Mera Peak built in every few kilometers. So you are forced to slow down to a near stand still more often than a politician tells a lie. Fortunately I did run into a gasstation where I was able to buy a liter of transmission oil with the last little bit of cash I had left. With that I just made it to the parking lot of hotel de la Poste in downtown Saint Louis.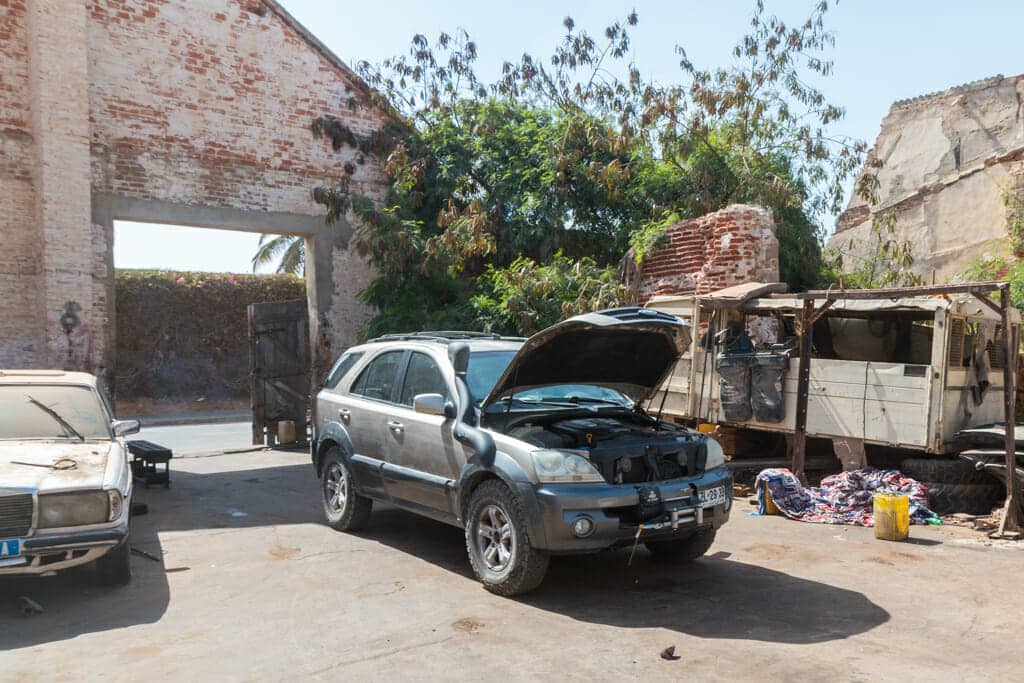 Couldn't have wished better
The next morning I didn't really have a plan had the plan to try and reach Dakar, because there's a KIA dealership there, by buying a couple of liters of oil and refill regularly while en route. A flawless plan, if it weren't for the fact that I couldn't even move the car off the parking lot. Thank God the guy that had washed my car unsolicited while I was sleeping (if you park your car in the street in Senegal you'll find it back clean as ever in the morning) had a friend who is a professional botcher. Since I have very good experiences with botchers, ánd because his workshop was around the corner at pushing distance of my hotel, the decision was easy I really had no choice. But I couldn't have wished for a better botcher, because he just happened to have all necessary parts on stock. The computer diagnosis indicated that two oil ducts were worn out/perforated. Because they scoured against some metal part because of all the vibrations the car had to endure the last few years, due to the bad roads. After they had been replaced and the gearbox filled up again with oil my car shifted gears like it had never done before. So I'll have someone take a look at that some other time, but for now I'm good to go again.