Have your cake and eat it
Read / lees in :
Nederlands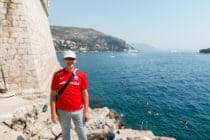 People regularly ask me how I manage to keep traveling for such a long time, both financially and mentally. As of last week I understand that question a lot better. If going on holiday in the high season to the south of Europe is the reference then I understand. I wouldn't have lasted as long as I did if traveling was like that. Neither financially nor mentally. Damn Croatia was busy and expensive. Which means your waiting in line everywhere so you can pay top dollar for something mediocre. My best friend wanted to come visit me for a weekend in Dubrovnik, until we found out that even a bunkbed in a dorm with seven backpackers there is running close to 100 euros a night in August. While I normally can stay in a 3 or 4 star hotel with breakfast for about a quarter of that price. So we decided to postpone our weekend. But that still meant I had to pass by Dubrovnik on my way to Montenegro. And that went quite differently than I expected.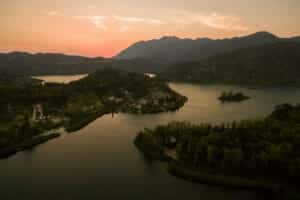 Searching for the lowest price
So Dubrovnik was too expensive for normal mortals which made me search in ever widening cirkels for a place to sleep. Much to my surprise I found an apartment in Ploče for 40 euros on Booking.com. A whole apartment! Waterfront even! This was too good be true, because nowhere in the entire region an available accommodation could be found. Let alone for just four tenners. And it was too good to be true. Because when I pulled up in my car the owner immediately told me he didn't have any vacancy. But when I showed him my reservation (and payment) he realised that he had made a mistake by not adjusting his availability on Booking.com. He forgot because he basically only does business through AirBnB.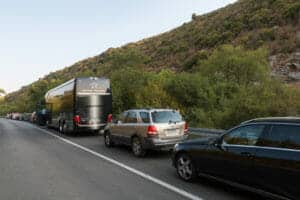 VIP treatment
To solve the situation he offered to sleep with his wife and daughter at his parents place one floor down, so I could sleep in their private apartment. After that he opened a bottle of his own wine so we wouldn't get thirsty while we exchanged stories sitting by the water the rest of the night. Later, to thank him, I made some aerial photos of his property with my drone for him to use on the internet. The next morning, after a morning swim, I said goodbye and drove off to Dubrovnik and Montenegro. Again I made a new friend. As long as you can have your cake and eat it and have these kind of fun adventures I think everybody  can understand that I will manage to continue my trip for the foreseeable future.