Read / lees in :
Nederlands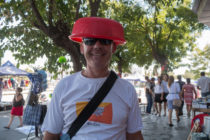 People who know me know that I frequently cross boundaries. So it's easy to imagine that I have had an experience or two with that during recent years. However when we wanted to cross the border from Tajikistan to Uzbekistan they managed to surprise me once again in the border post. After we got our passports stamped in the small building to the right and filled out a customs declaration (you have to declare all foreign currency you carry with you) I had to go outside alone to have my car inspected. I had already seen the luggage scanner inside, so I assumed that all stuff plus my suitcase had to come out of my car and through this scanner. But once outside I saw that in Oybek they're a bit more thorough. The Tajiks who where before me were taking apart their car following directions of a customs officer. The spare tire and doorpanels were already next to the car and they where yanking the ceiling while another pulled parts like the air filter from under the hood. Yet another was convincing the customs officer that the dashboard could not be removed.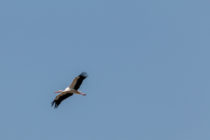 I got the order to disassemble all that too, to which I responded in all honesty that I have two left hands and absolutely no knowledge of cars. But he was implacable: either take out that shit or return to Tajikistan. So I started to empty the car and while I was doing that some other guy fortunately called me to get the red tape done. After that was done I continued my job, as slowly as possible, while a drug-sniffing dog went through my vehicle. After I had removed most things from the car I tried to detach a doorpanel with a screwdriver, not completely unexpected I was not successful. In the mean time the Tajiks were already putting back together their car and some diplomat turned up in the queue behind me. One officer inspected my air filter while another suddenly found an endoscope type contraption so he could look inside the hollow spaces of the doors. This was going the right way.
Meanwhile the women inside where forced to lift up their sack-like dresses up to their armpits so they could check if they had silicone heroin tits, after which they had to squat five times with their panties on their ankles to shake the packs of heroin out from their hollow spaces. Luckily Lucía was spared from this and hurried outside, after being frisked briefly, to carry the stuff I removed from the car to the scanner.
At this point they were already not looking at the car anymore, instead they just asked me if we had any narcotics or weapons with us. "Of course not", I lied said. They took my word for it and wished us a pleasant trip.
Some hundred meters into Uzbekistan I saw a police officer and decided to ask him where I could buy the obligatory car insurance. That of course was a mistake only a rooky makes because now I had told him myself that I was breaking the law. Not having a car insurance will get your car confiscated and on top a fine. Naturally I could be spared from all this misery for a lousy 50 American dollars, unfortunately for him I am an old hand at that. But I did have to take a taxi to the nearest village to buy an insurance. All said and done four hours had past, but once again we left the battlefield without a scar and were on our way to a pulsar in Tashkent: O'zbekistonga xush kelibsiz.