Read / lees in :
Nederlands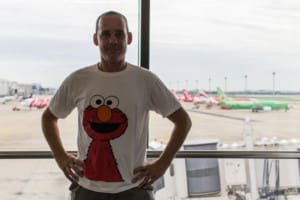 The week started so well, on Monday white smoke came for me from Myanmar. After having waited for about two months I finally received permission to come over. Two days later a message came stating I could come and collect my passport from the Indian embassy. That visa request was honoured too. Nothing stood in my way anymore. Until I checked if my Thai visa was still valid long enough, because I wasn't welcome in Myanmar until the 25th. It was then when I had a heart attack, my Thai visa had already expired the 6th of July. If you travel overland to Thailand you only get a visa for fifteen days. But I never knew because all of the previous times I arrived by air, and in that case they give you thirty days on the visa. Should you be caught by the police with an expired visa, at one of the many checkpoints along the highways or during a random check, then you're are pretty much screwed. Especially in my case.
Overstaying your visa consequences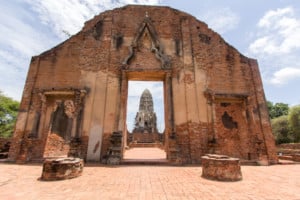 Because you'll be jailed in Bangkok until your case can be tried (which can take a few days), which will normally result in you being sentenced to pay a fine. After that you'll be deported to your own country. At your own expense, but that goes without saying. If you can't pay you'll stay in jail until somebody swings by and pays on your behalf. A nice catch 22 for people traveling alone. On top of that, and more important in my case, you'll be denied entry to Thailand for a year. Kiss your car goodbye in that situation. From the first of August the latter will be imposed on anybody overstaying their visa no matter what, with special thanks to the new military regime. So the last two days I stayed indoors, and Friday morning I took a taxi to the airport with a same day return ticket to Kuala Lumpur in my pocket. Because in the airport you can pay the fine (500 Baht per day that you overstayed your visa) without further consequences, provided you leave the country immediately after. But that's why you came to the airport in the first place. So, all is well that ends well. Upon return later that day I got a brand new Thai visa, valid for thirty days. And after a boring month waiting for the Myanmarese I finally had had some excitement again. Looking forward to Myanmar!