Whipped cream for every body
Read / lees in :
Nederlands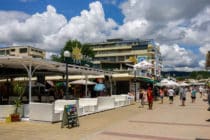 I decided I had had enough adventures in Turkey, and besides I have a very busy schedule this summer which demands my presence in Europe. So I sped on the biggest highways I could find to Bulgaria. I just didn't know you needed some kind of electronic toll vignette for those roads. Which I didn't have. 'If that gets me into trouble I'll talk my way out of that one too', I thought to myself. After all I'm getting better at it all the time. But at the border nobody even cared. But they did try to give me a fine like the one in Georgia. Apparently my car was only allowed to stay in Turkey for 15 days (although I was obliged to buy a third party insurance for 3 months when I entered ?!?!). So I asked them if this had to do with the quarrel from earlier this year between the Netherlands and Turkey, and that I was now paying the price for that. Blushing with shame the very friendly officer then ripped my fine to shreds and sent me off. The Bulgarians a little bit further down the road couldn't believe their eyes when they checked my car papers. They kept asking me if my car really came from Chile.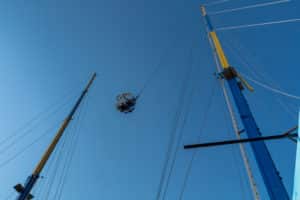 Sunny Beach
Apart from the fact that they had a little trouble finding Chile in their computer system, formalities didn't take up a lot of time. Therefore I was on my way to Sunny Beach in Nesebar on the shores of the Black Sea in no-time with a new insurance policy ánd highway vignette. Sunny Beach, the place where todays youth gets up at 15:00 in the morning and try to reconstruct last nights events using the pictures and videos in their phones while wolfing down an 'all day proper English breakfast'. An excellent opportunity for me to charge the battery so I'd be fit and rested for the Dutch festival season. And I was really looking forward to it, because for the first time in more than a year and a half I was going to be able to enjoy sun, sea, beach and……dirt cheap alcohol in this 24/7 happy hour all-inclusive extravaganza where the bars serve Russian hookers with whipped cream! WTF?!? I swear, I really only ordered a Long Island Ice Tea.